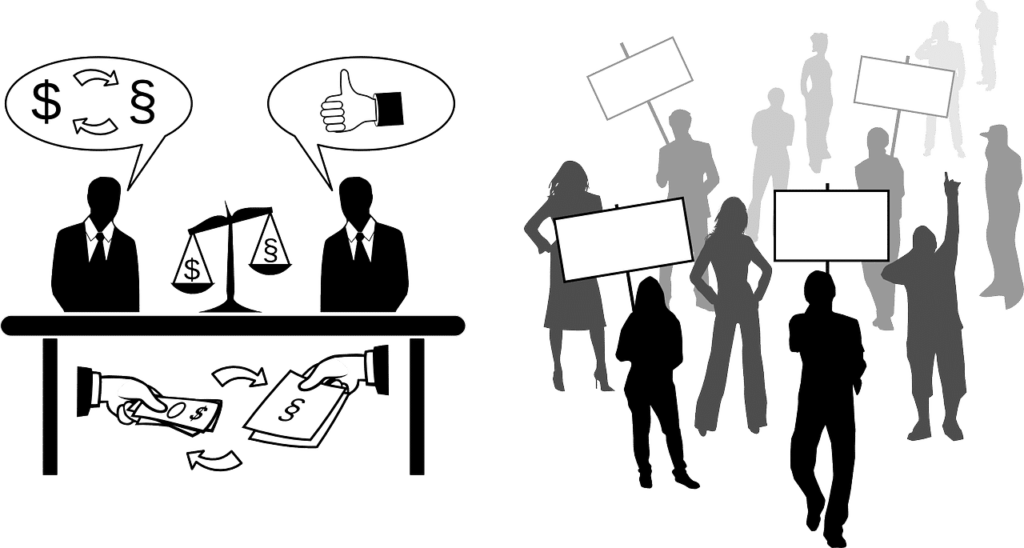 Corruption is a plague that affects all societies in their various sectors, from the political to the corporate, from the individual to the public, from arts to entertainment.  Oftentimes, corrupt behavior can continue unabated for years, generating tremendous windfalls for its perpetrators, even as they enjoy a reputation of integrity.
RKN Global's founder Ronald K. Noble, notes that part of corruption's danger is that its allure can affect anyone, given the right conditions.

 

A corporate culture of corruption makes further corruption even more likely.
The case of Unaoil is illustrative of the great reach of corruption in even one company.  Unaoil is a Monaco-based company that is privately owned by the well-known Ahsani family.  The company's business is to help Western oil companies get contracts in oil-producing countries in the Middle East.  It does so by serving as a middle man, a bridge between Middle-Eastern oil and Western companies which ostensibly "integrate[s] Western technology with local capability," according to Chariman Ata Ahsani.
However, Australian media broke a story that reveals an allegedly different way that Unaoil gets contracts for its clients: bribery.
According to the news reports, Unaoil convinced its customers that its mediation was necessary to do business overseas. It would then bribe officials in the oil countries in order to get contracts for those customers.
For example, Unaoil allegedly gave bribes of more than $25 million to various Iraqi officials between 2004 and 2012.  This included prominent politicians such as Iraq's education minister and former Deputy Prime Minister and its Oil Minister, as well as Iraqi oil officials.  One oil official, Oday al-Quraishi, received, in addition to a number of larger bribes, a payment of $6,000 each month which included five thousand dollars for him and one thousand for him to distribute as bribes to others.
Customers who used Unaoil for its middleman services included Rolls-Royce, Samsung, Halliburton, Honeywell and KBR.  While not all of the companies were aware of the bribes and corruption practiced by Unaoil, some allegedly were.
RKN Global's founder, Ronald Noble, emphasizes that corruption is not a victimless crime that smooths the way for doing business. It tilts the playing field against companies that can provide the best services in favor of those who are helped by corrupt means.

 

Among other harms, this decreases efficiency, diverts money and profits from companies that should rightfully earn it, and hurts the public in the countries whose officials have been bribed and who therefore do not act in the public interest, but in their own.
The Unaoil saga demonstrates the incredible power of corruption to spread, from an individual company to an entire industry around the world.