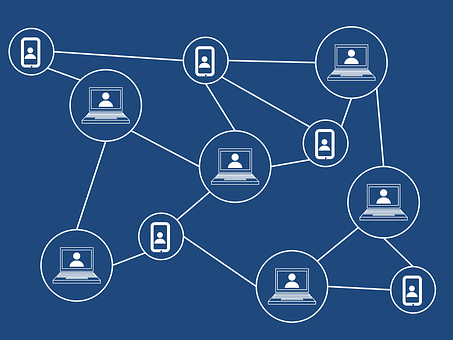 Facebook and Blockchain seem to be coming together as Facebook seems to be getting more and more serious about cryptocurrency and blockchain networks. Recent reports by Reuters note that the social media giant has registered a new financial technology company, which is focused on data analytics, investing, payments and blockchain, in Switzerland.
Facebook and Blockchain Network Set Up in Switzerland
Facebook registered the new financial technology company, Libra Networks, in Geneva just recently, on May 2. The social network is not just investing in blockchain, but is planning to roll-out an internal cryptocurrency as well. The cryptocurrency will constitute Facebook's first push into the blockchain industry.
The tech giant is not being hasty when it comes to investing in crypto – rather, it is being slow and steady. For instance, the company hired two compliance managers of Coinbase on May 14, presumably for its blockchain or cryptocurrency network.
According to information on the Swiss register, Facebook is a stockholder in the new fintech company and will offer both tech and financial services as well as help in developing related hardware and software.
Why is Facebook investing in crypto and blockchain? The social media platform has a huge user base, and the company can make a lot of money if transactions with the new currency are done by users on its platform.
Congress sends an open letter to Facebook
The U.S. Congress has shown interest in the ramifications of Facebook's foray into blockchain and cryptocurrency. The Senate Banking Committee sent an open letter to the social media giant to seek clarification on the implications and purpose of the currency. The letter noted that Facebook had asked U.S. banks to share detailed financial information about customers last year and recruited many financial firms and online merchants in order to release a cryptocurrency-based payments system through its platform.
The U.S. Senate Banking Committee asked key questions in its open letter:
How would this new cryptocurrency-based payment system work?
What privacy and consumer protections are planned for the payments system?
What consumer financial information has Facebook received from financial companies?
Does Facebook share or sell consumer information?
Given Facebook's size and history, these and other questions undoubtedly concern users as well.