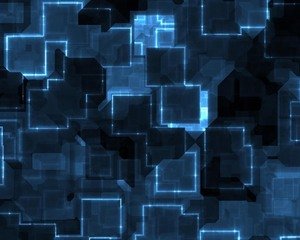 Expansion of technology has both advantages and disadvantages, but when it comes to cyber risks and cyber security, the disadvantages might seem to be greater for now. Aon recently released its Cyber Security Risk Report, in which the company discussed the main cyber risks any business might face this year.
More use of technology can increase cyber risks
According to the report, the continuous use of tech to hasten the transfer of data can create more business opportunities, but it can also increase cyber risks. The other risks areas that companies must be concerned about is the sharing of data with third-party service providers and vendors, as well as expansion of data into smartphones.
The Cyber Security Risk Report, which discusses the major challenges and cyber security threats that companies will likely face in 2019, notes how constant changes and updates in technology have made it simpler for hackers to access business data.  The increased expansion of technology has made it easier for cyber criminals to hack our phones or other devices and get private data like names, addresses, passwords, etc.
The Aon report also discussed the trends that increase cyber risks – data exposed through IoT devices, and growing dependency on third party vendors and service providers. IoT devices are a potential security risk for businesses, and proper risk management is necessary for securing against such risks.
Increased connectivity leads to more cyber risks and vulnerabilities
Internet connectivity is very important for the smooth functioning of business, but increased connectivity can result in new vulnerabilities in security as well. To protect against cyber criminals, organizations should have efficient backup processes and should refrain from taking operational shortcuts.
The report added that another way to protect against cyber risks is to work together, to collaborate within and across industries and enterprises to hunt cyber criminals and manage cyber risks.