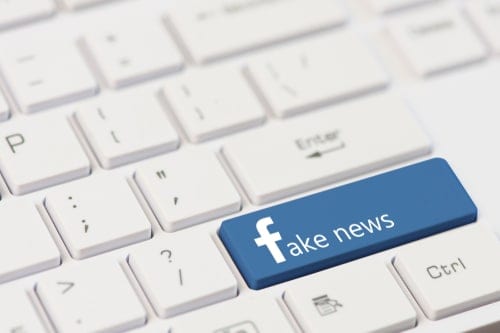 The past several months have been difficult for Facebook: It has been criticized for not preventing fake news and misinformation and been blamed for interfering in the 2016 Presidential elections. Additionally, Facebook's COO has recently had to deal with an allegation that in 2017, the company paid to create fake news.
Facebook claims it didn't pay to create fake news
A New York Times report with the headline 'Delay, Deny and Deflect: How Facebook's leaders fought through crisis,' has made a sensational claim that in 2017, Facebook had hired Definers Public Affairs, a Republican opposition research firm, for a campaign to divert public attention away from its difficulties.
Facebook COO Sheryl Sandberg responded with a strong denial. She added that Facebook has been doing a thorough check into what exactly happened and has been assured that Facebook did not pay anyone to either write or promote anything that was fake. Sandberg said that Facebook's communications team hired the Definers Public Affairs firm, and that she learned about it only after reading the report.
The New York Times report said that the research firm attempted to tie critics of the social media platform to George Soros, a philanthropist and billionaire investor.
Facebook COO is furious
The report said that Alex Stamos, Facebook's security chief, informed the company's board members in late 2017 that the tech giant had not yet fully curbed Russian undue influence on the platform. The briefing by Stamos made many company executives angry, especially CEO Mark Zuckerberg and COO Sheryl Sandberg. The report added that according to people who were present during the briefing, Sandberg yelled at Mr. Stamos, "You threw us under the bus!"
To combat critics and ward off regulation, Sandberg has organized an aggressive lobbying campaign. Zuckerberg, on the other hand, conducted a public apology tour to fight off critics and regain the trust of the public. In addition to this, the tech giant employed a Republican opposition-research firm to harm the credibility of activist protesters.
Both Ms. Sandberg and Mr. Zuckerberg declined to comment on the matter. However, in a statement, a Facebook spokesman acknowledged that the company has been a little slow to address the challenges, but it has made progress in fixing the issue. The statement reads, "This has been a tough time at Facebook and our entire management team has been focused on tackling the issues we face. While these are hard problems we are working hard to ensure that people find our products useful and that we protect our community from bad actors."